Khazanah Research Institute
| | |
| --- | --- |
| Project | KRI |
| Location | Mercu Uem, Kuala Lumpur |
| Type | Office |
| Size | 5500 sqft |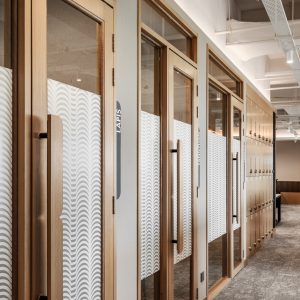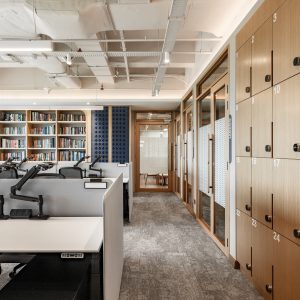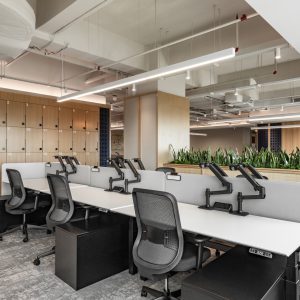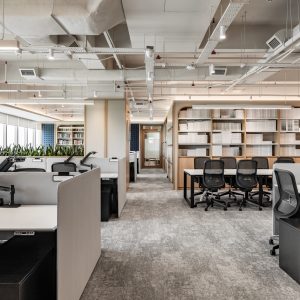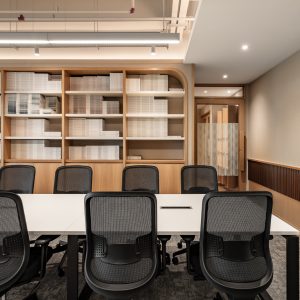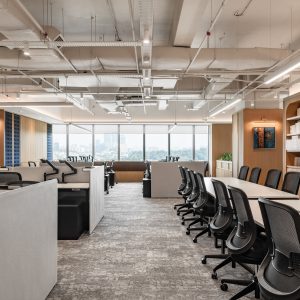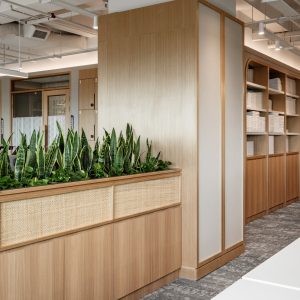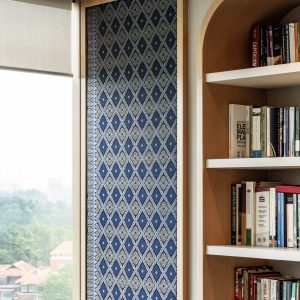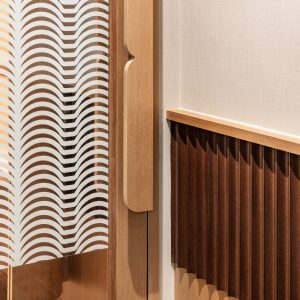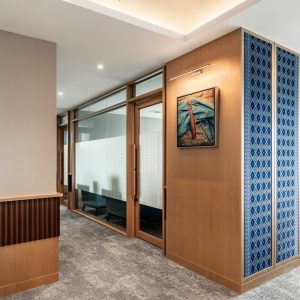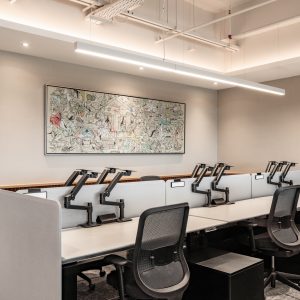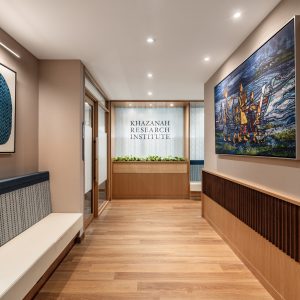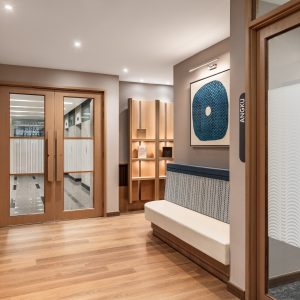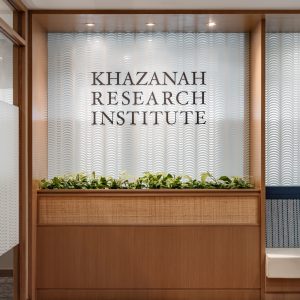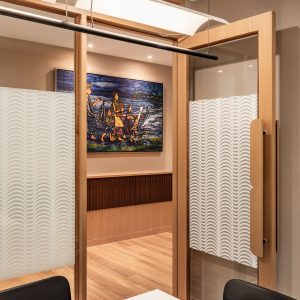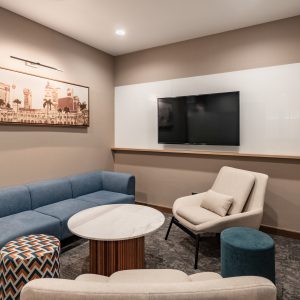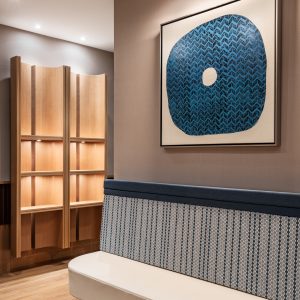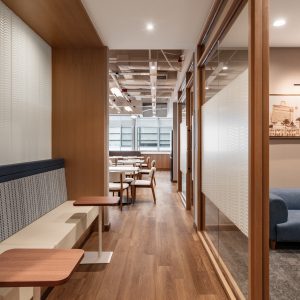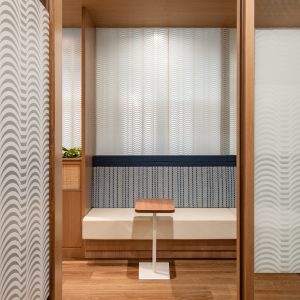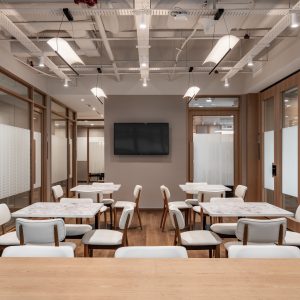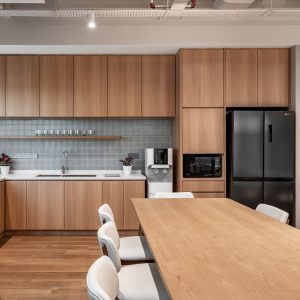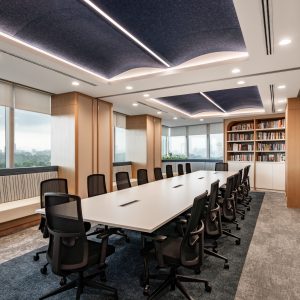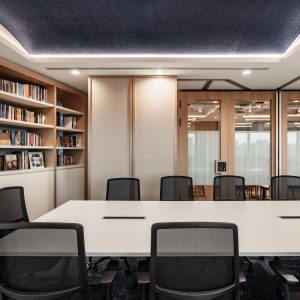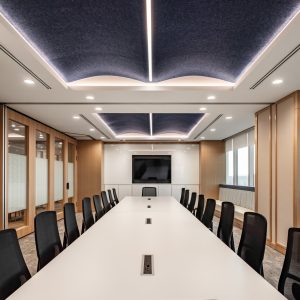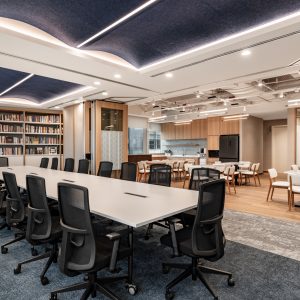 | | |
| --- | --- |
| Project | Qube Apps Solutions |
| Location | Imazium Damansara Uptown |
| Type | Office |
| Size | 14000 sqft |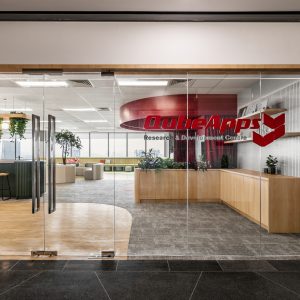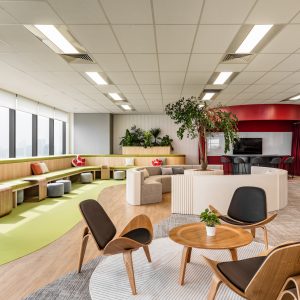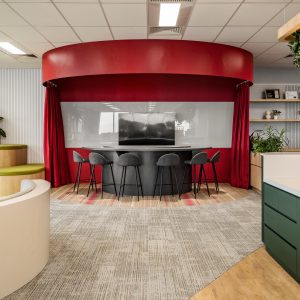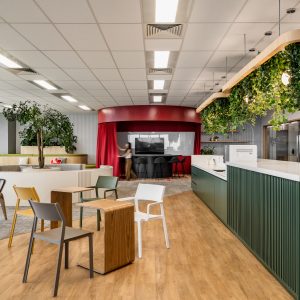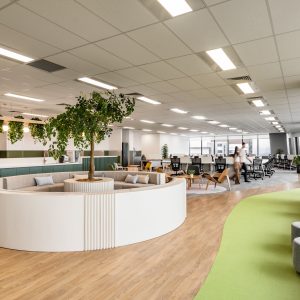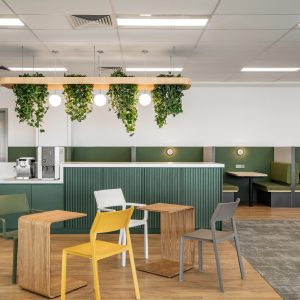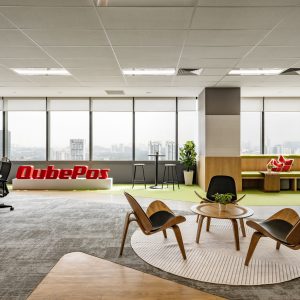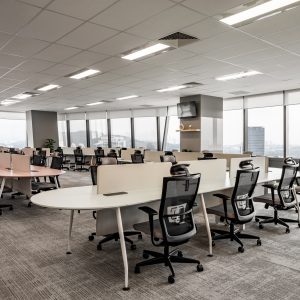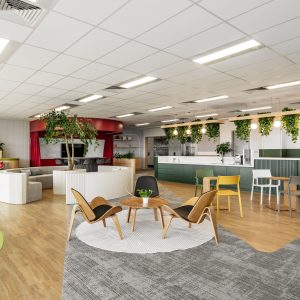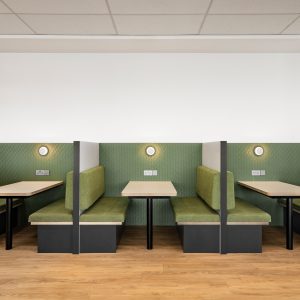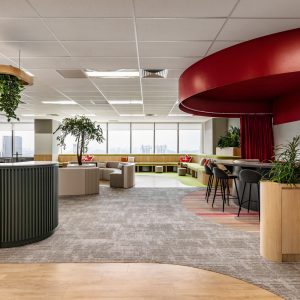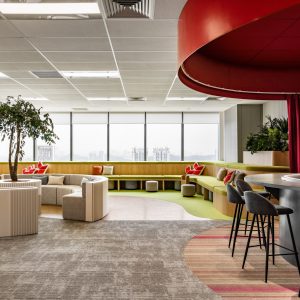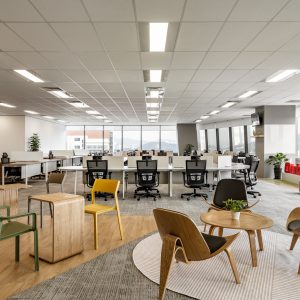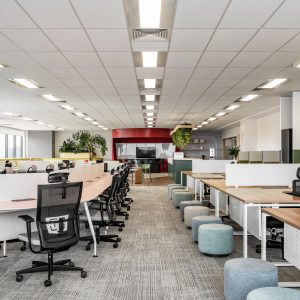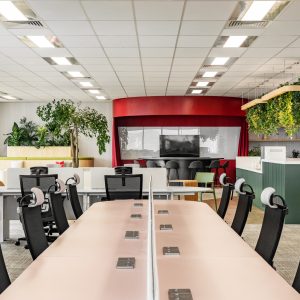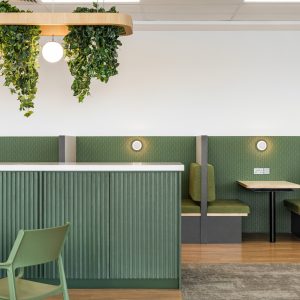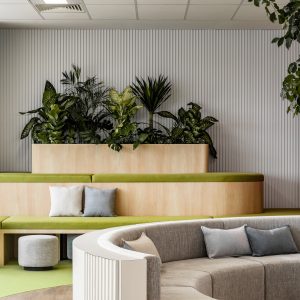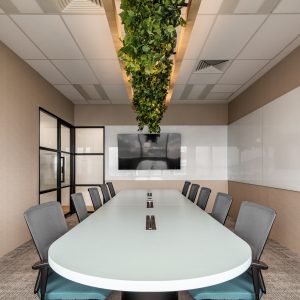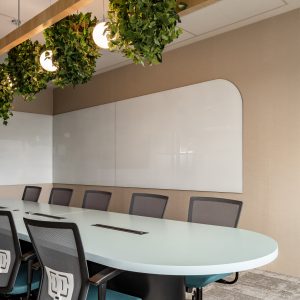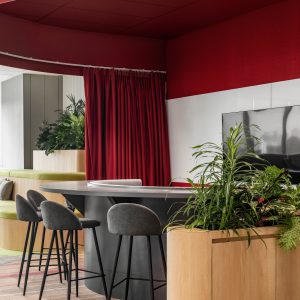 | | |
| --- | --- |
| Project | Versa |
| Location | KPMG TOWER |
| Type | Office |
| Size | 2000 sqft |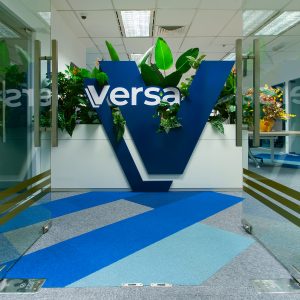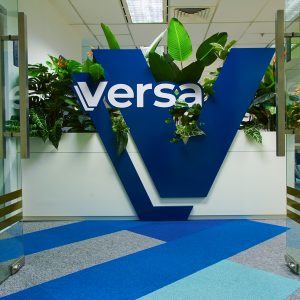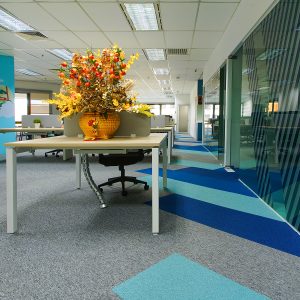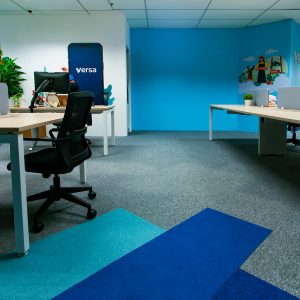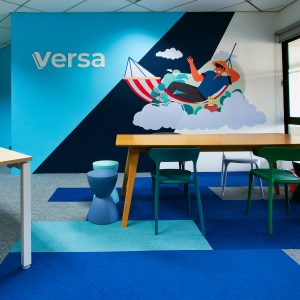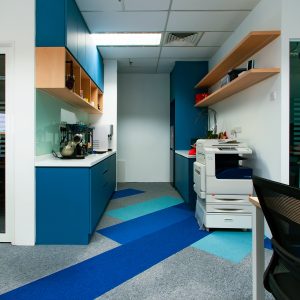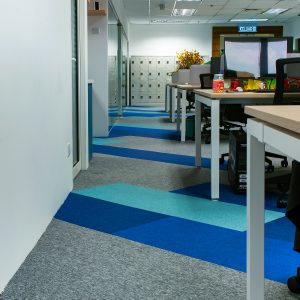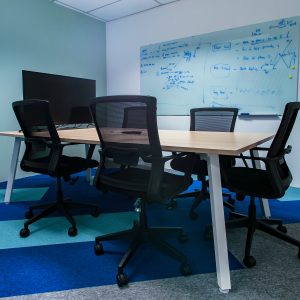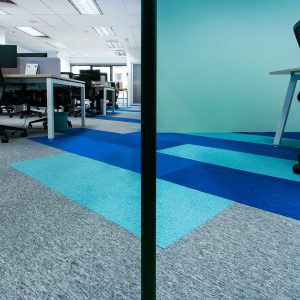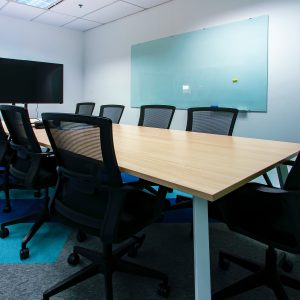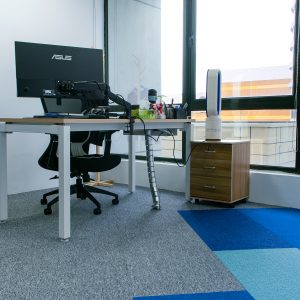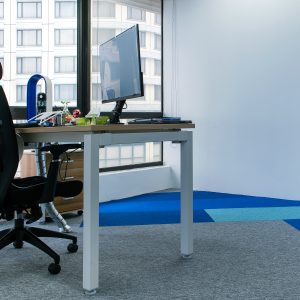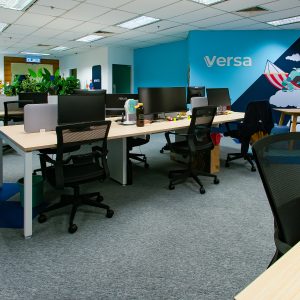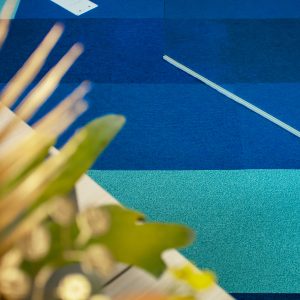 | | |
| --- | --- |
| Project | RICOH |
| Location | HAP SENG BUSINESS PARK |
| Type | Office |
| Size | 25000 sqft |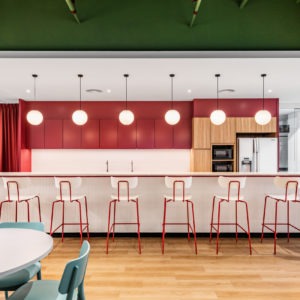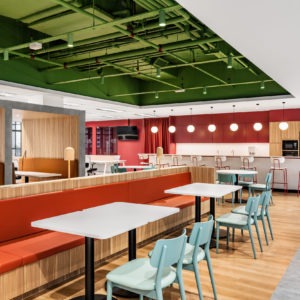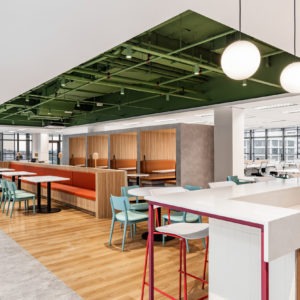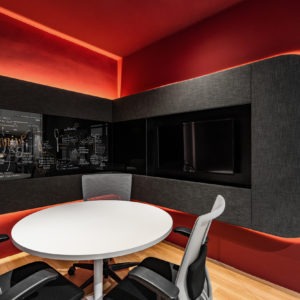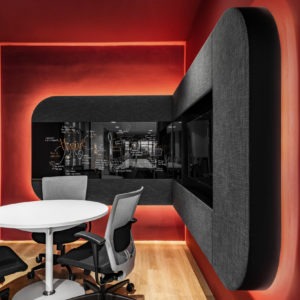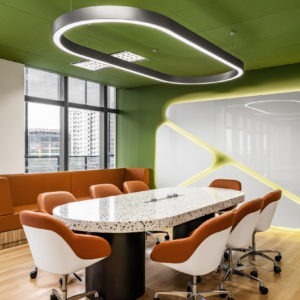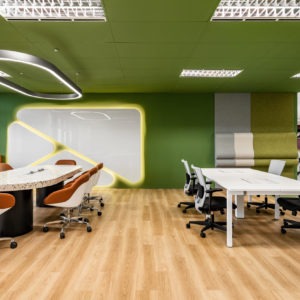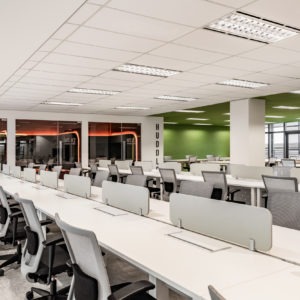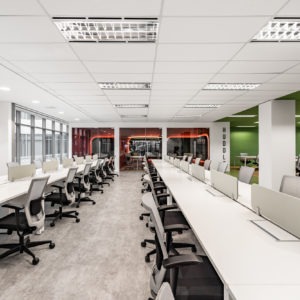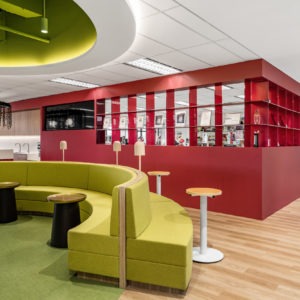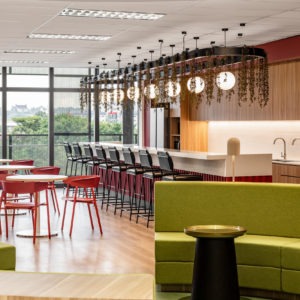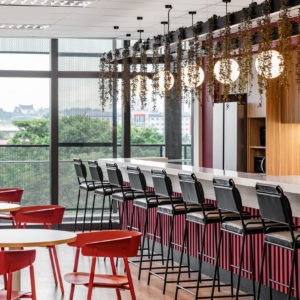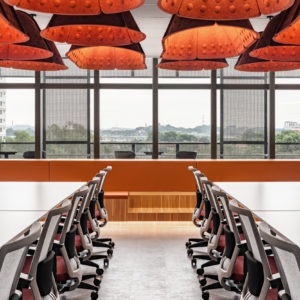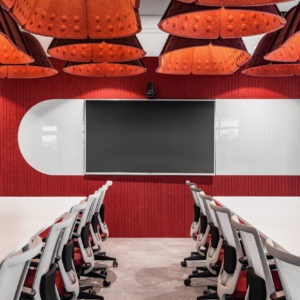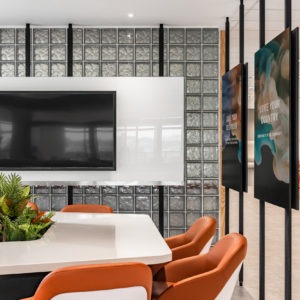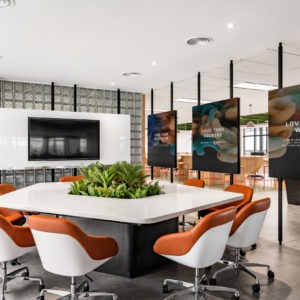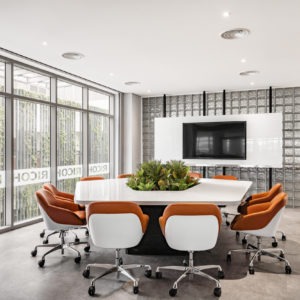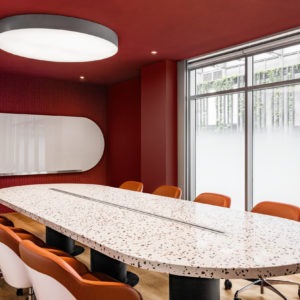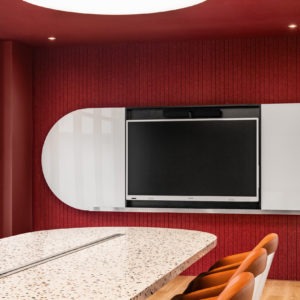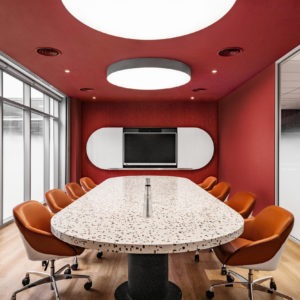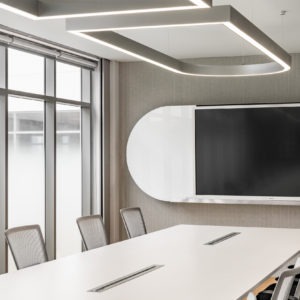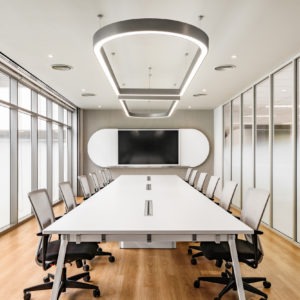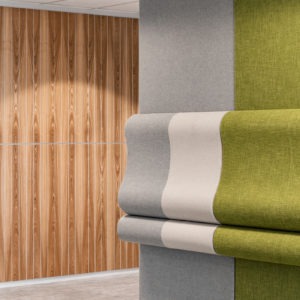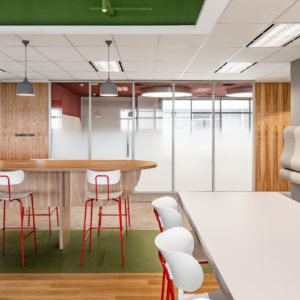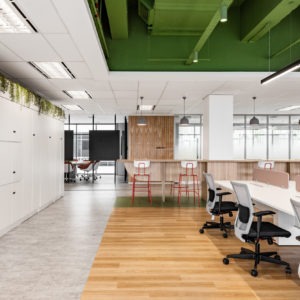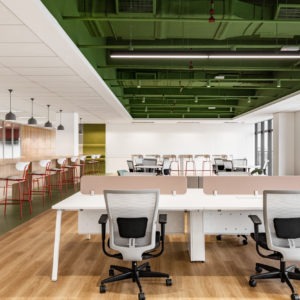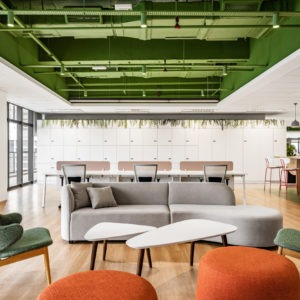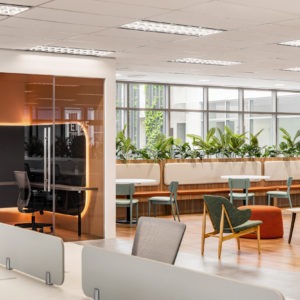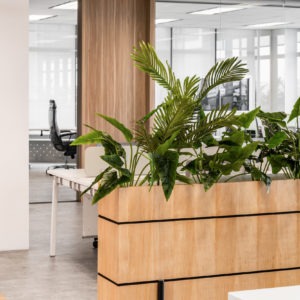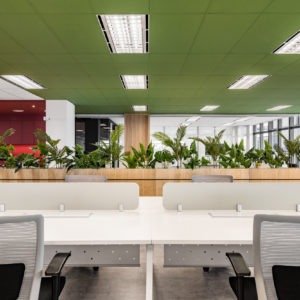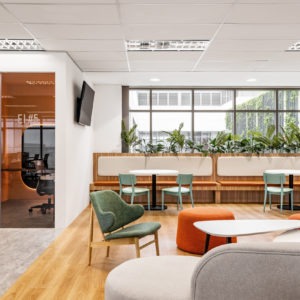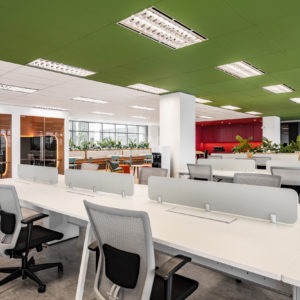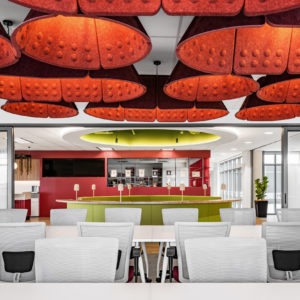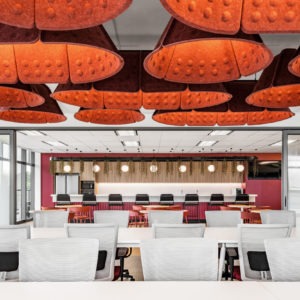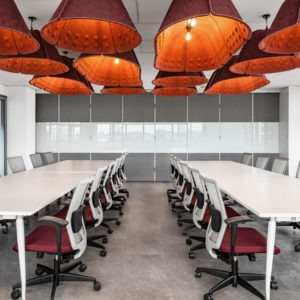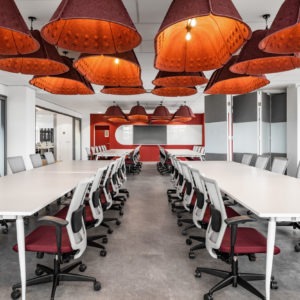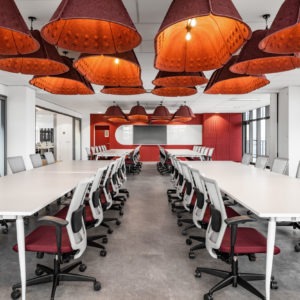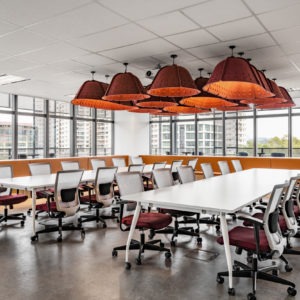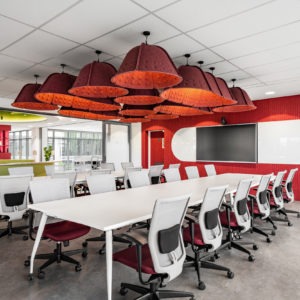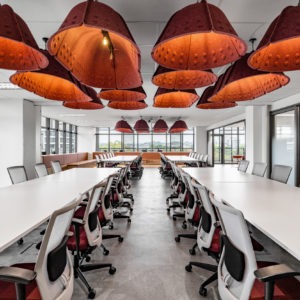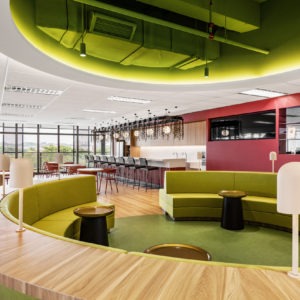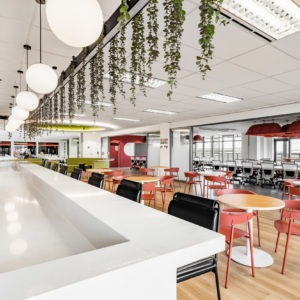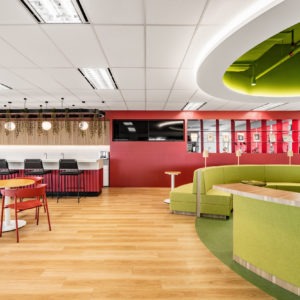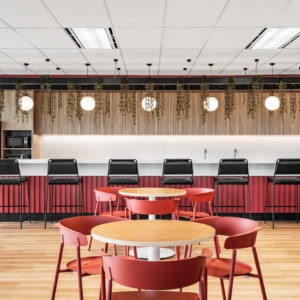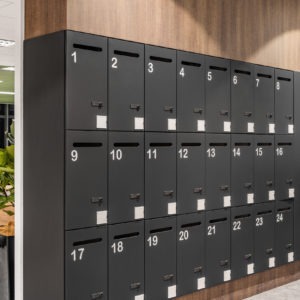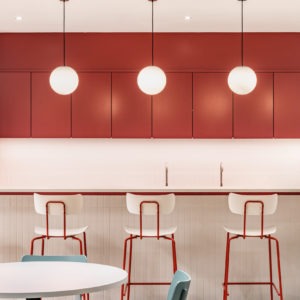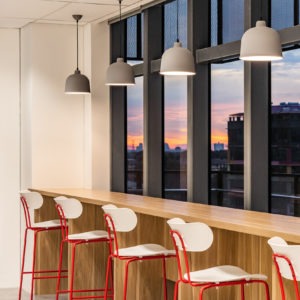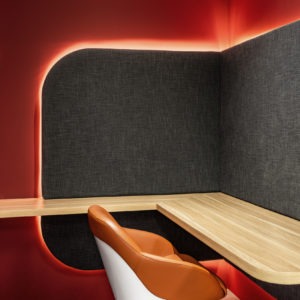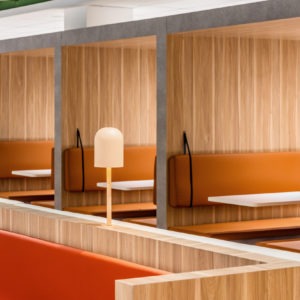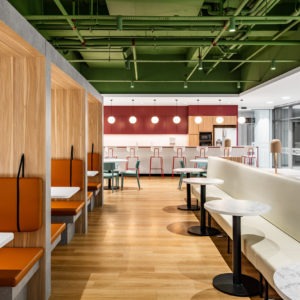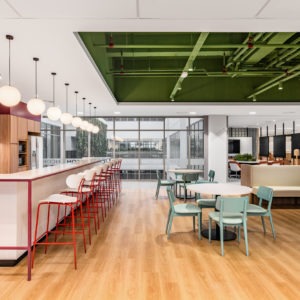 | | |
| --- | --- |
| Project | StoreHub |
| Location | KYM Tower @ Mutiara Damansara |
| Type | Office |
| Size | 28,000 (2 floors) sqft |
The challenge:
StoreHub is a fast-growing tech company looking for a well-designed office that displays their strong ideologies of team building. How do we design a large open office that also caters for collaborative and cozy settings?
The Ground Up solution:
The design was inspired by the company's tagline "Upon This Rock We Will Build", which we used as the foundational aspect to create their new office experience. This concept expanded upon by introducing nature elements: grass patches, mounds at breakout areas paired together with plenty of sunlight and views of the surrounding nature. We further took visual cues from a "rock" and designed rock-like elements with applied throughout the office.
The clients wanted to instill a sporty mindset amongst their members; hence upon entering, you're greeted with a fully functional rock climbing wall. We sprinkled in an element of fun & active lifestyle, via a ping pong table, monkey bars, and a playground-like breakout area with swings!
The vibrant orange color, representing their brand is applied throughout to liven up the space. Collaborative zones are strategically integrated into open plan areas to encourage interaction while private call booths and nooks provide privacy at the same time.
Ultimately, we're proud to say the office space was built around the team, and for the team.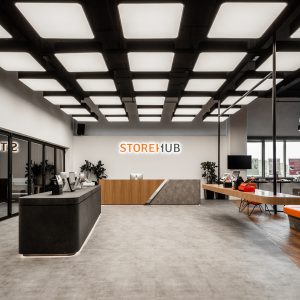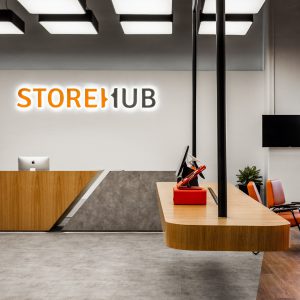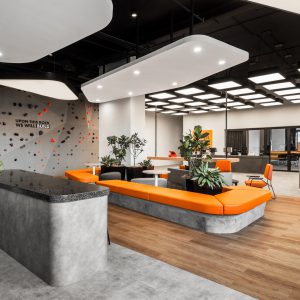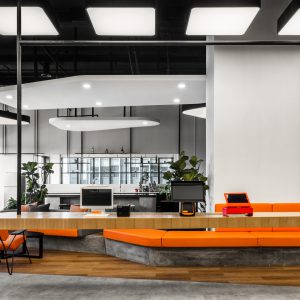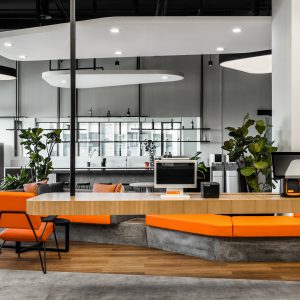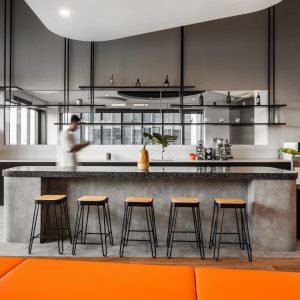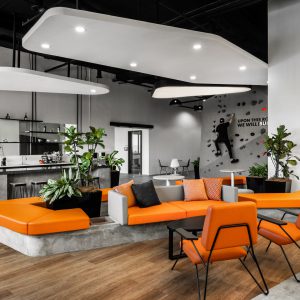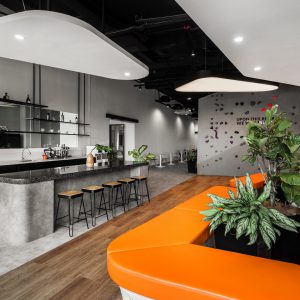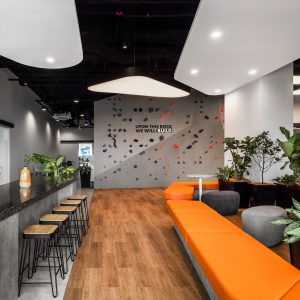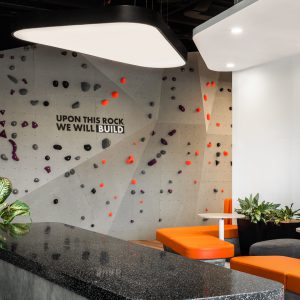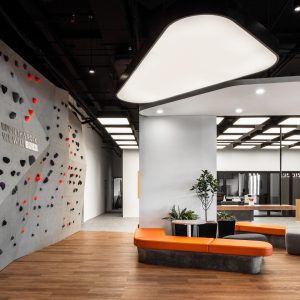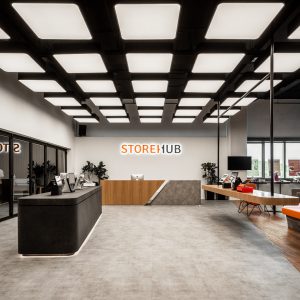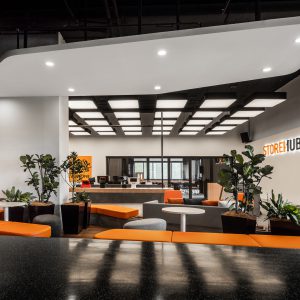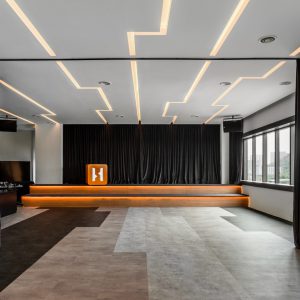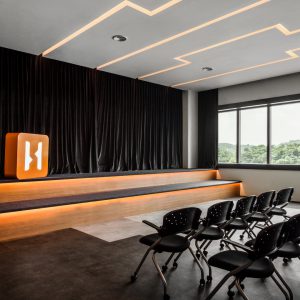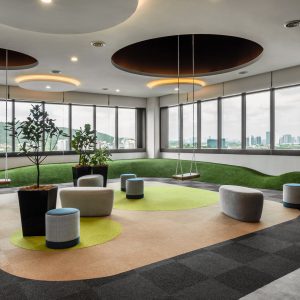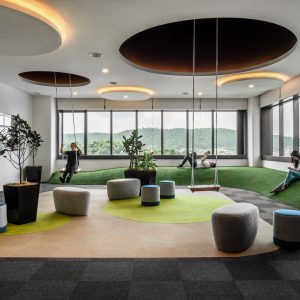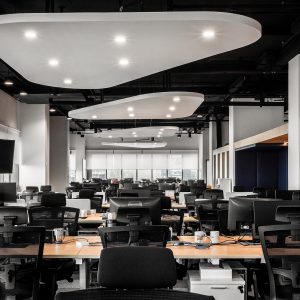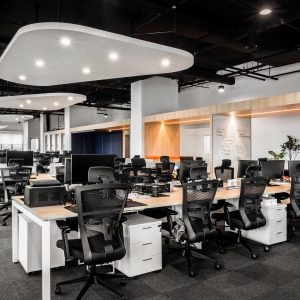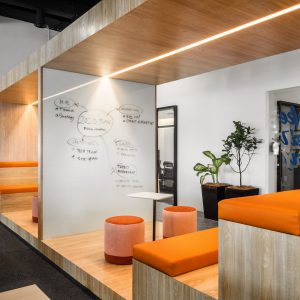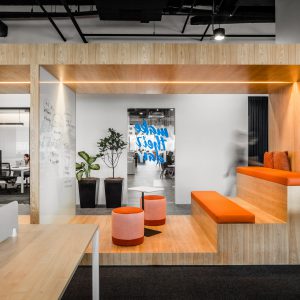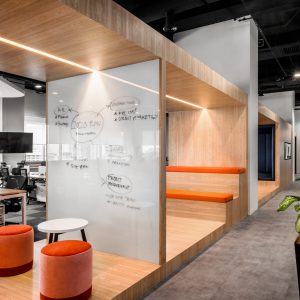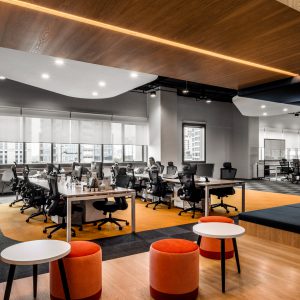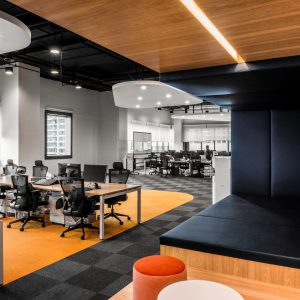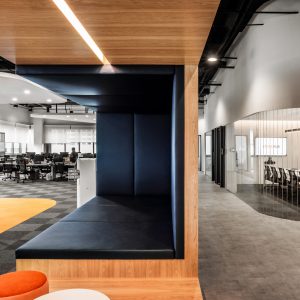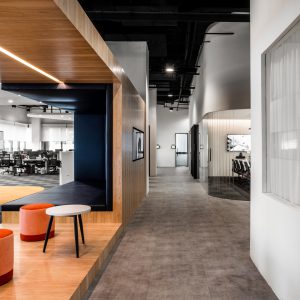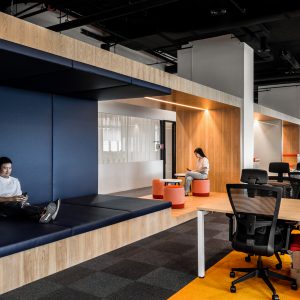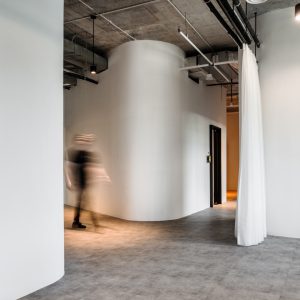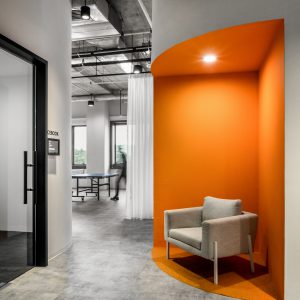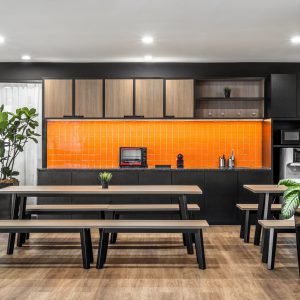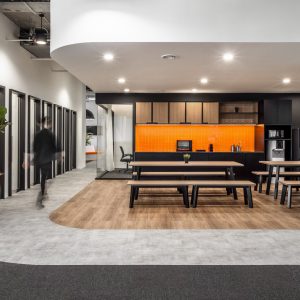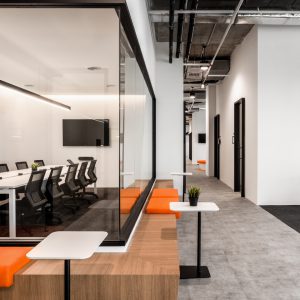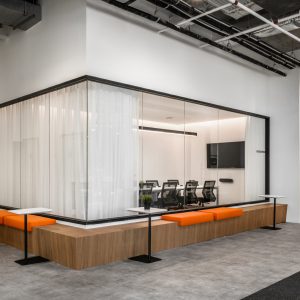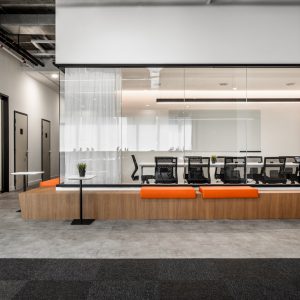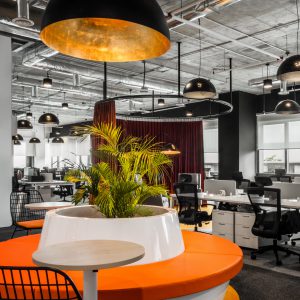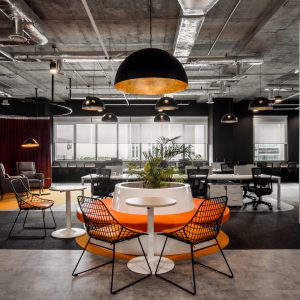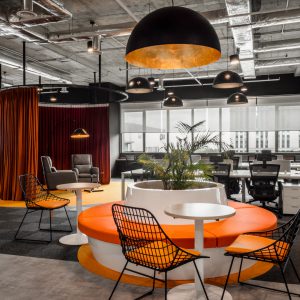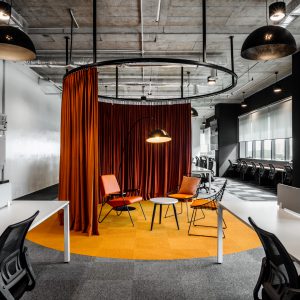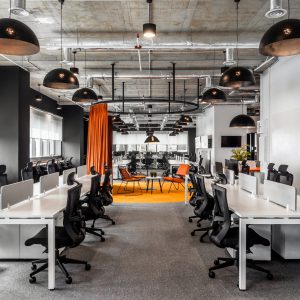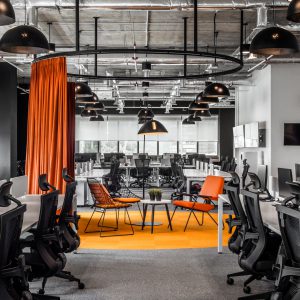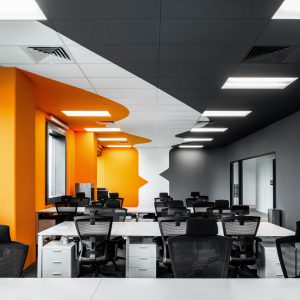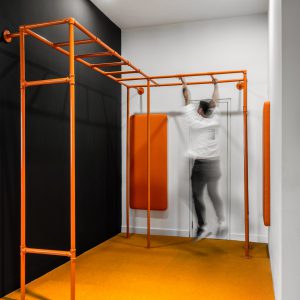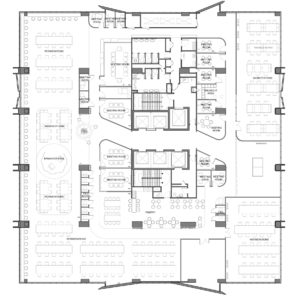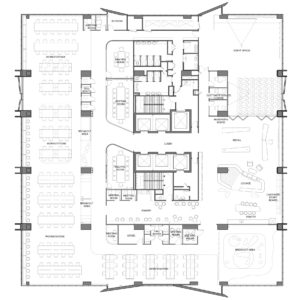 | | |
| --- | --- |
| Project | Teleport |
| Location | Wisma Tune, Damansara Heights |
| Type | Office |
| Size | 3800 sqft |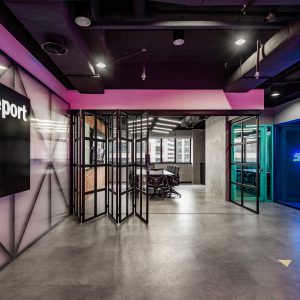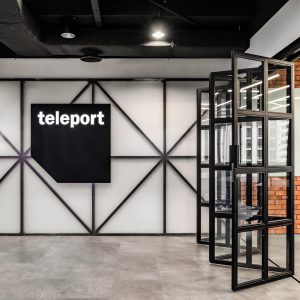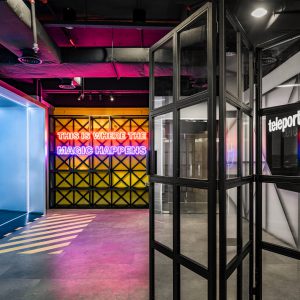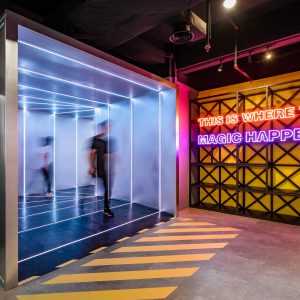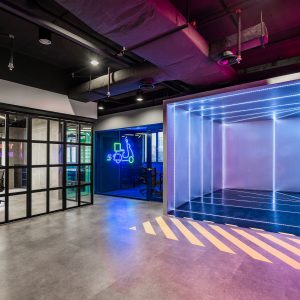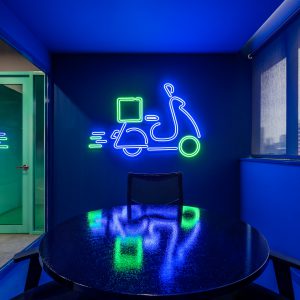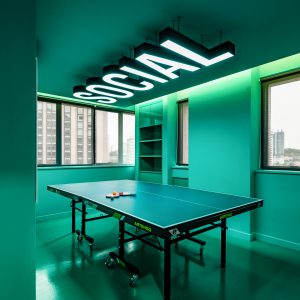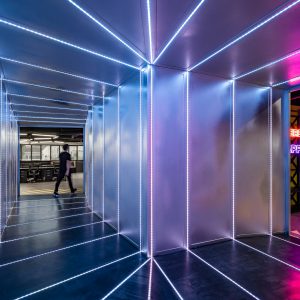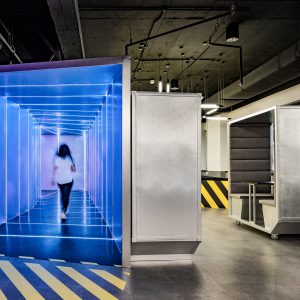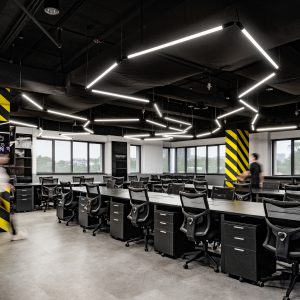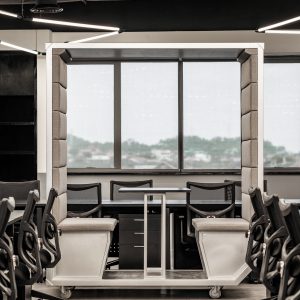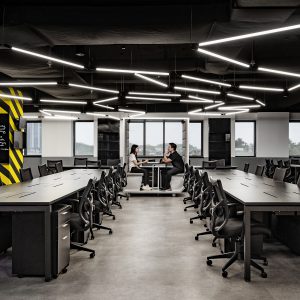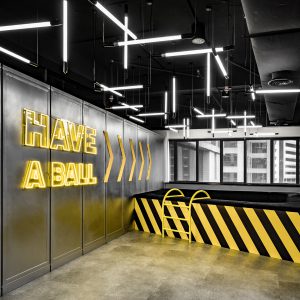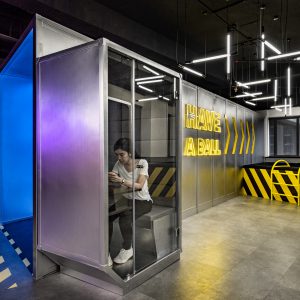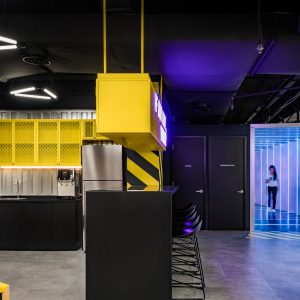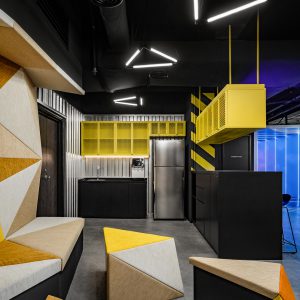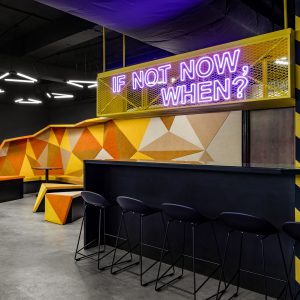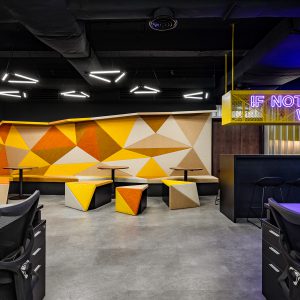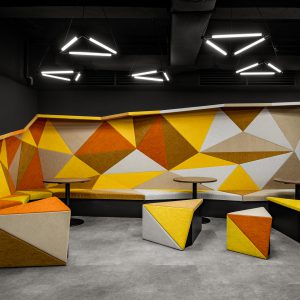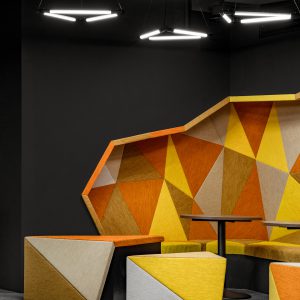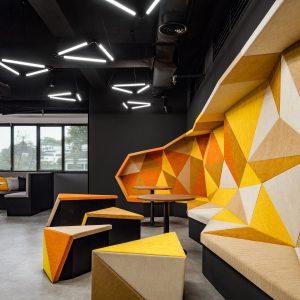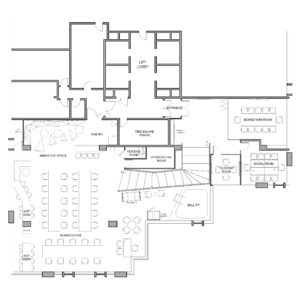 | | |
| --- | --- |
| Project | Swingvy |
| Location | 1 Powerhouse, Bandar Utama |
| Type | Office |
| Size | 3800 sqft |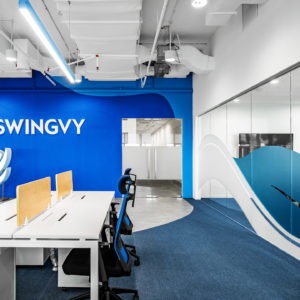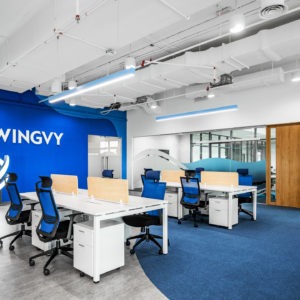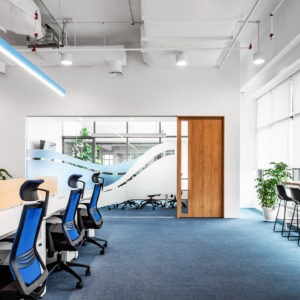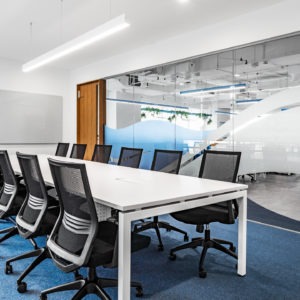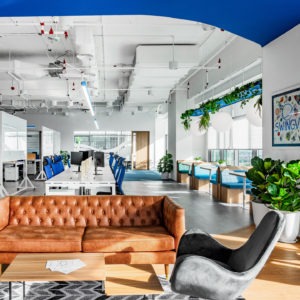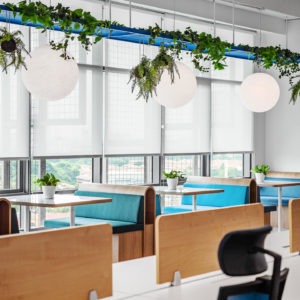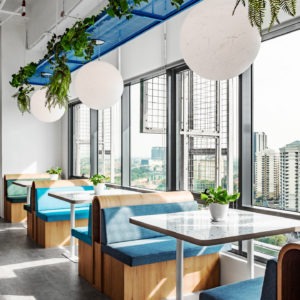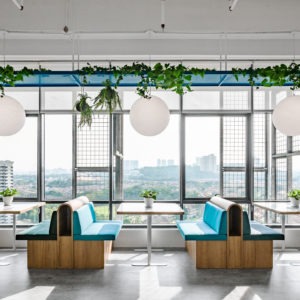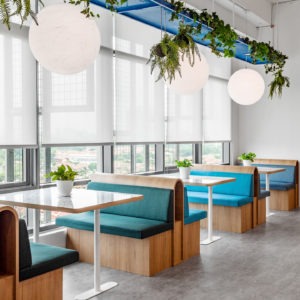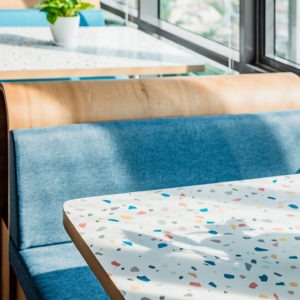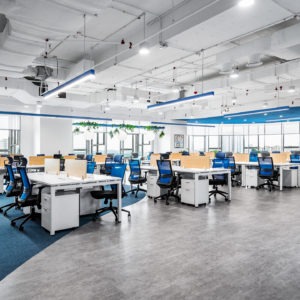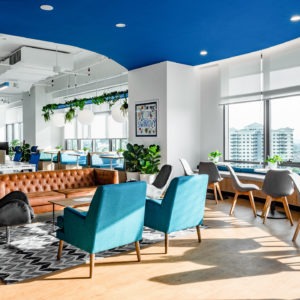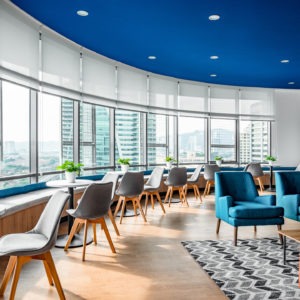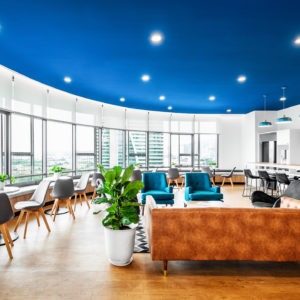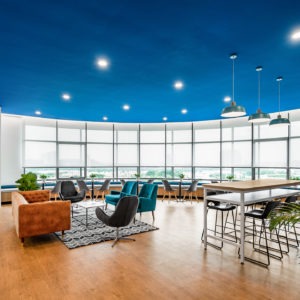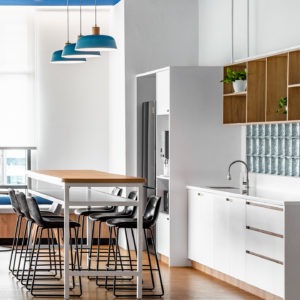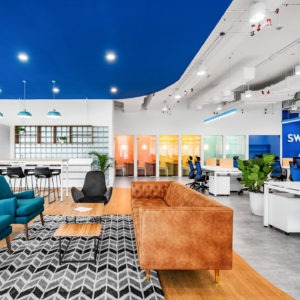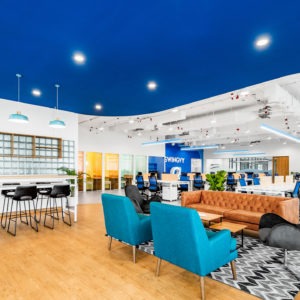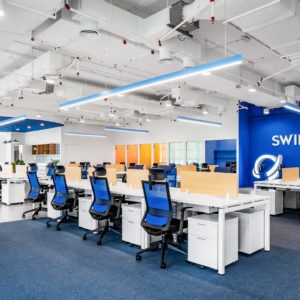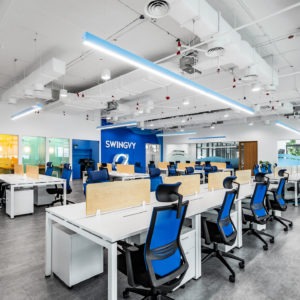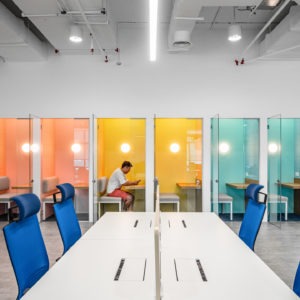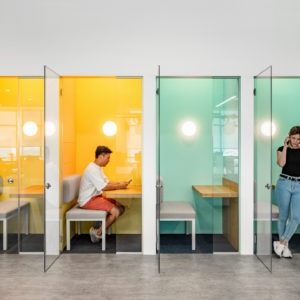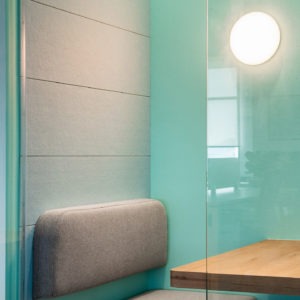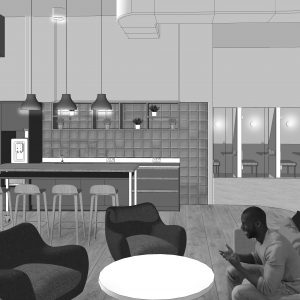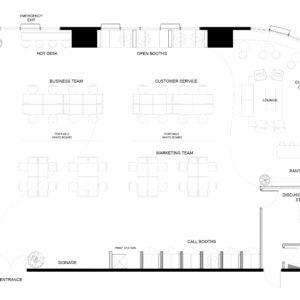 | | |
| --- | --- |
| Project | Graymont |
| Location | KYM Tower @ Mutiara Damansara |
| Type | Office |
| Size | 3500 sqft |
The Challenge:
We had to work with a linear L-shaped layout and allow for a variety of enclosed rooms and departmental separations. How do we create the feel of an open office while providing for multiple divisions of spaces throughout?
The Ground Up Solution:
We tied the whole look of the space together with the blue ceiling that runs across space. With it, the blue carpet mirrors it forms below creating a division between work zone and circulation. Curved elements were introduced to soften the edges and make the office more welcoming. Storage shelves and planter boxes were designed to be partitions while still allowing visual transparency throughout the area.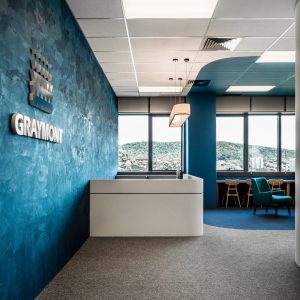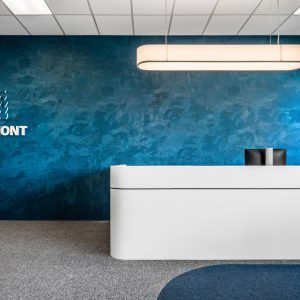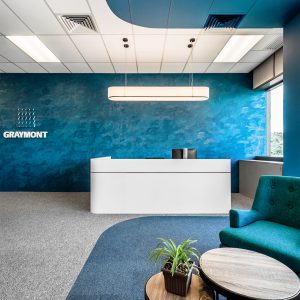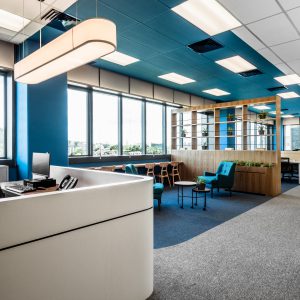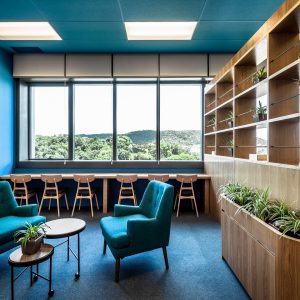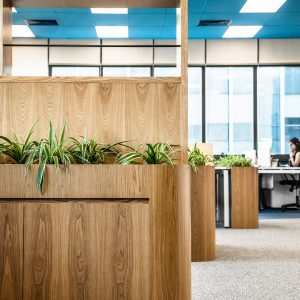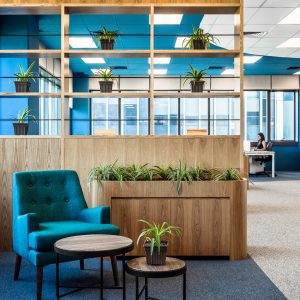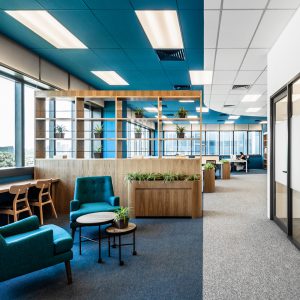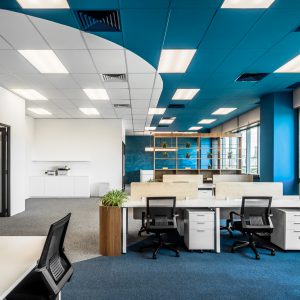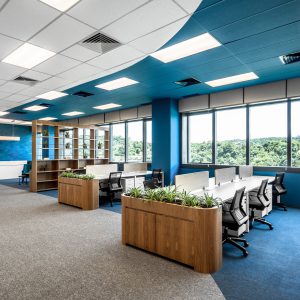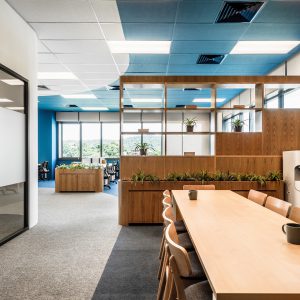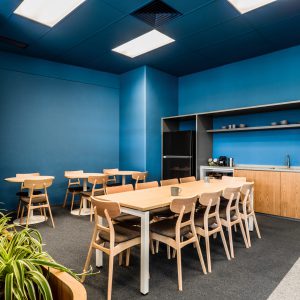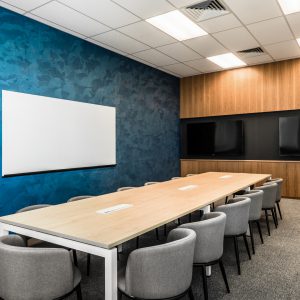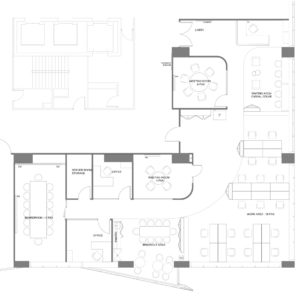 | | |
| --- | --- |
| Project | C27 |
| Location | PJ Trade Centre, Damansara Perdana |
| Type | Office |
| Size | 3500 sqft |
The challenge:
Not all builds are about "tearing things down and rebuilding them anew". How can we take an existing space & transform it without extensive modifications?

The Ground Up solution:
C27 is a digital & creative agency that wanted a quirky office to resonate with their persona, so they took a liking to the site because of its original industrial finish. They wanted to retain the building's industrial charm while introducing their personality to the space.
We worked with the beautiful exposed ceiling and raw brickwork by incorporating C27's brand colors of black and yellow into the flooring to accentuate different work zones and break out areas. The office is open plan and we wanted to keep a consistent look throughout with those elements.
Playful lighting gave a futuristic appeal to the space while metal partitions that serve as storage, planter boxes and spatial dividers continued the industrial theme. So as to not detract from the overall look, we downplayed the furniture by keeping them dark-colored and neutral.
.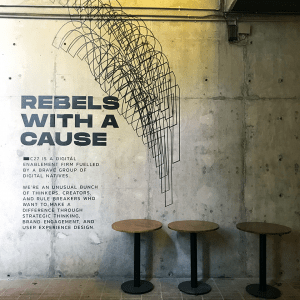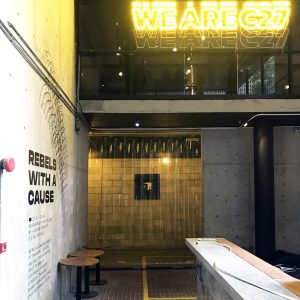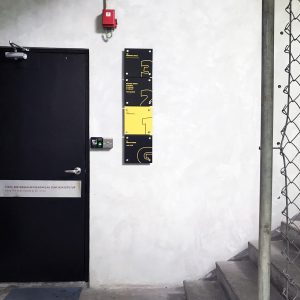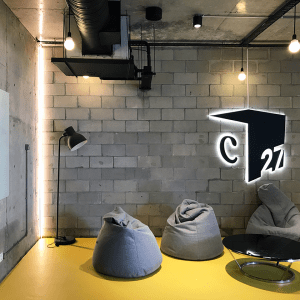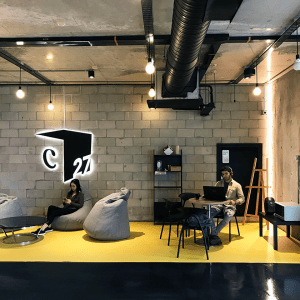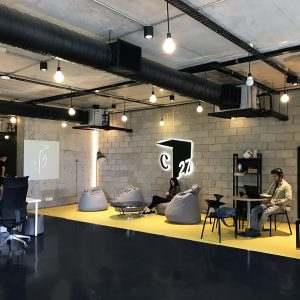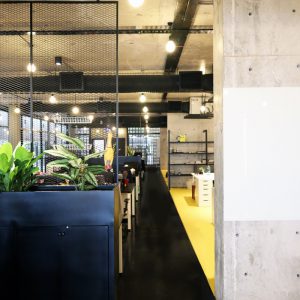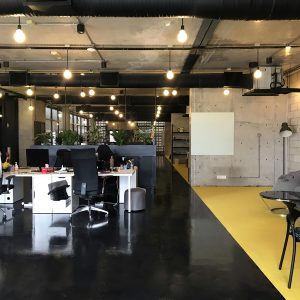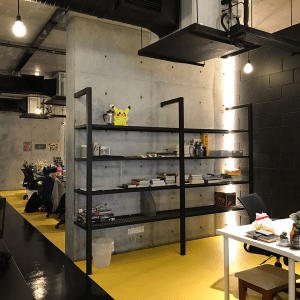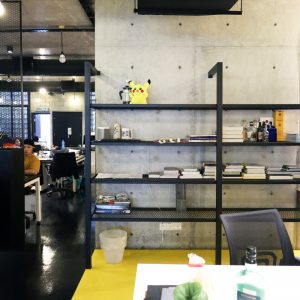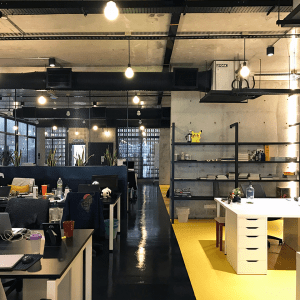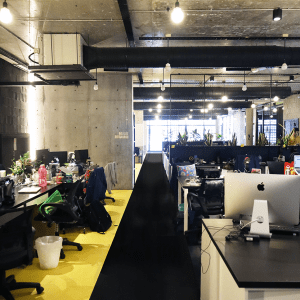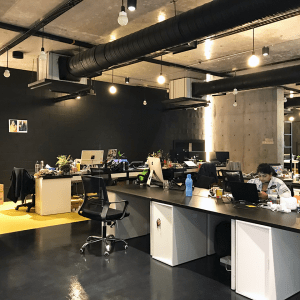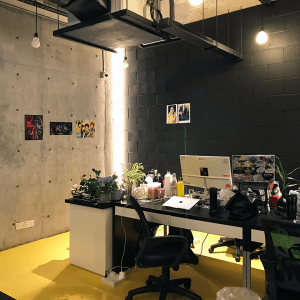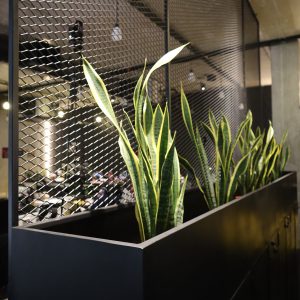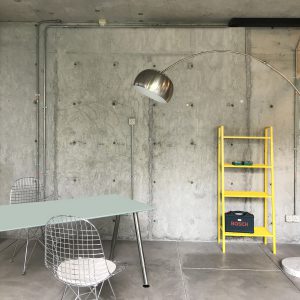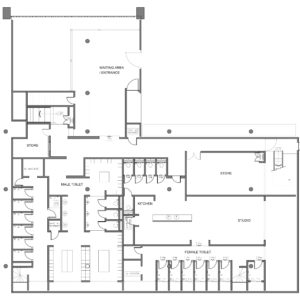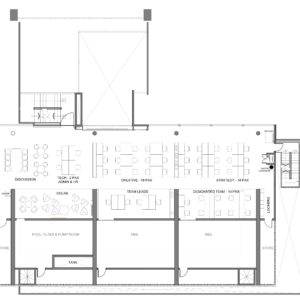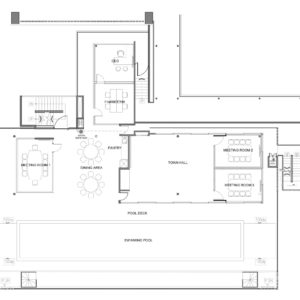 | | |
| --- | --- |
| Project | Collectius |
| Location | Wisma Lim Foo Yong, KL |
| Type | Office |
| Size | 1130 sqft |
The Challenge:
Collectius is a debt collector's company that operates a call center right below our site. We were engaged to work on their penthouse unit for the directors' private workspace; a "man cave" so to speak. How do we design a functional office and a cozy industrial loft that functions as an office?
The Ground Up Solution:
As this is not a primary workspace, we focused on creating a warm ambient throughout with mood and decorative lighting. We also incorporated warm and earthy materials such as red bricks, concrete flooring, and timber to achieve the industrial warehouse effect. Steel elements were introduced to bring in a masculine touch. The furniture work stations were also custom-designed to blend with their surrounding while still being practical.