Oasis Dental Ara Damansara
| | |
| --- | --- |
| Project | Oasis Dental |
| Location | Oasis square, Ara Damansara |
| Type | Healthcare |
| Size | 1493 sqft |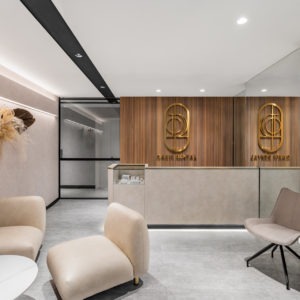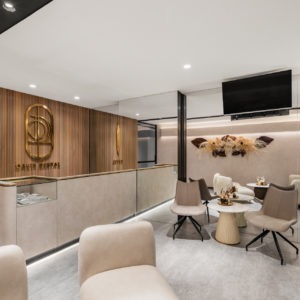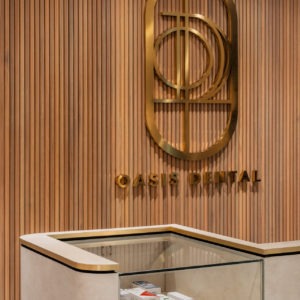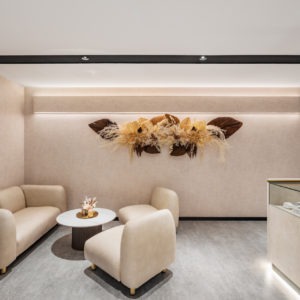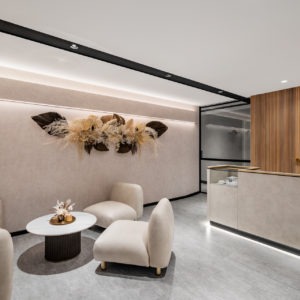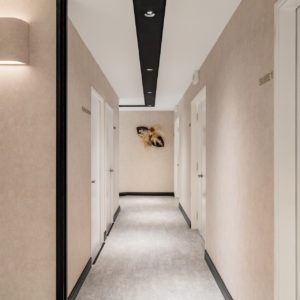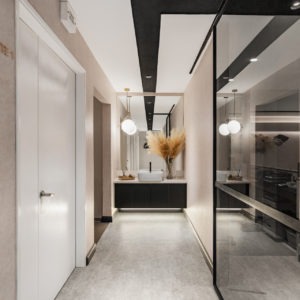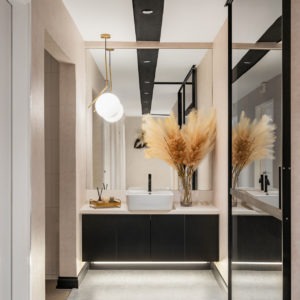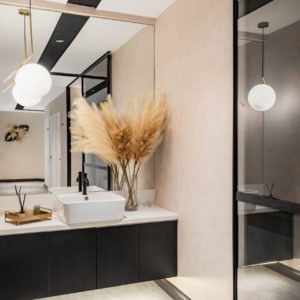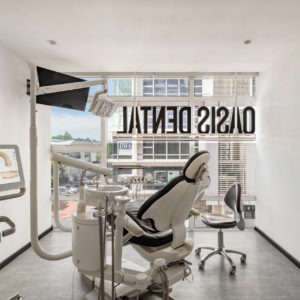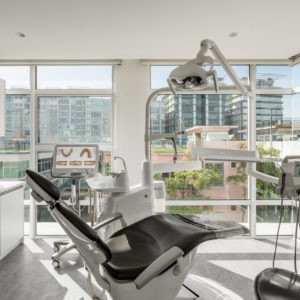 | | |
| --- | --- |
| Project | Oasis Dental |
| Location | Publika Shopping Gallery |
| Type | Healthcare |
| Size | 1650 sqft |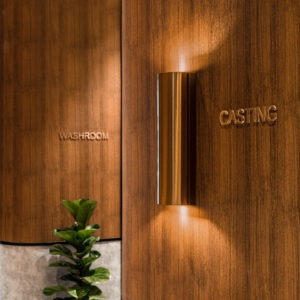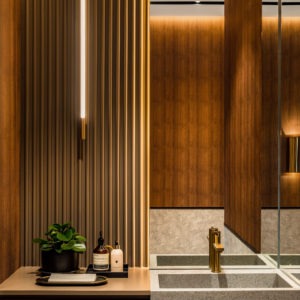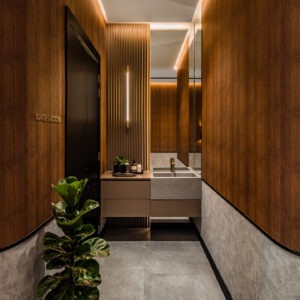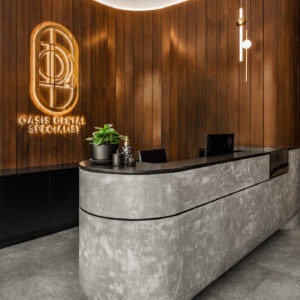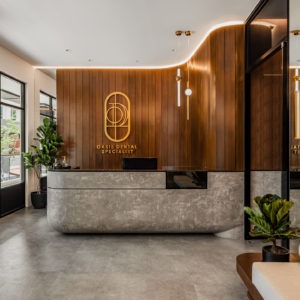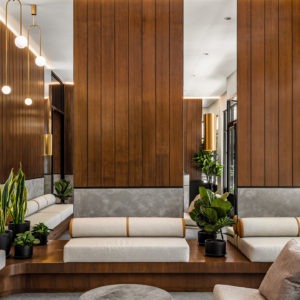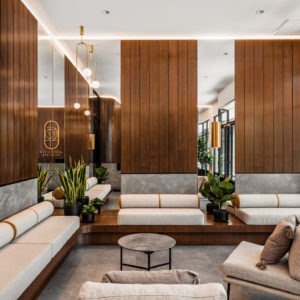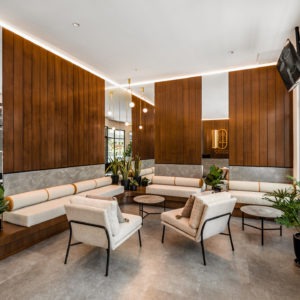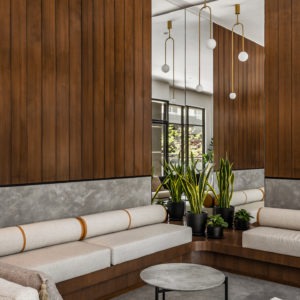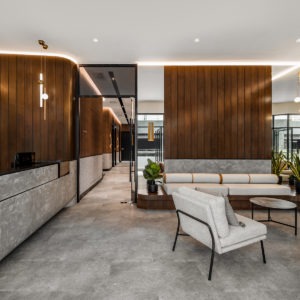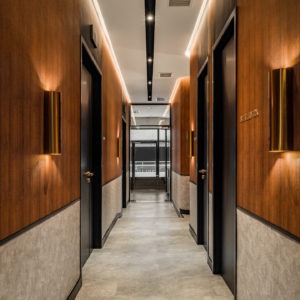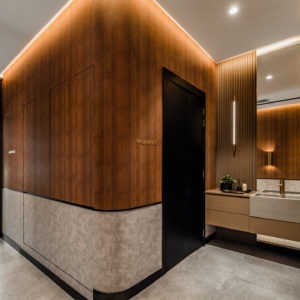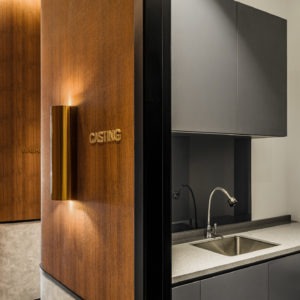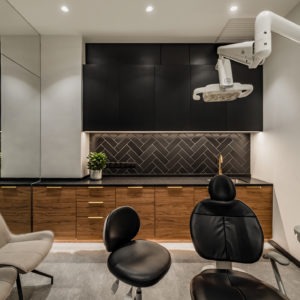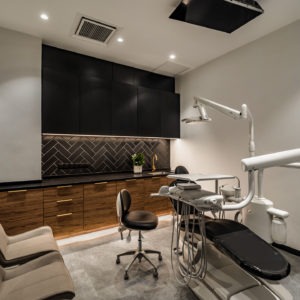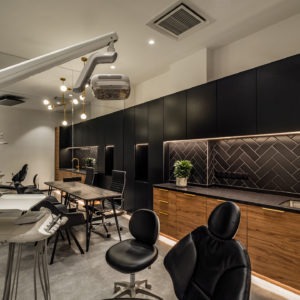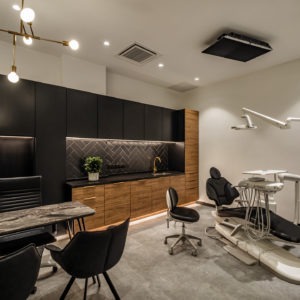 | | |
| --- | --- |
| Project | Dr. Abby |
| Location | Publika Shopping Gallery |
| Type | Healthcare |
| Size | 900 sqft |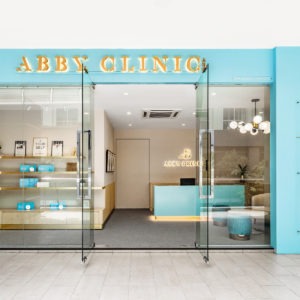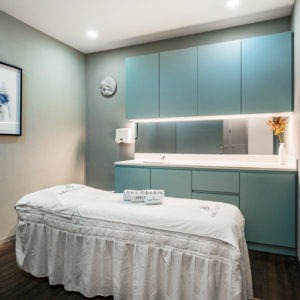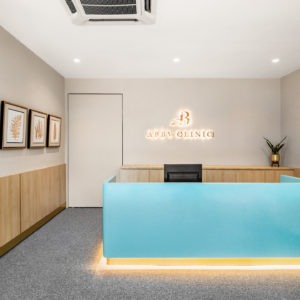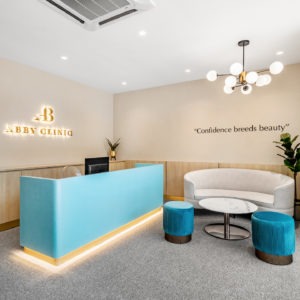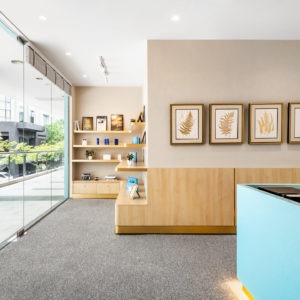 T32 SmileBay Dental Specialist Centre
| | |
| --- | --- |
| Project | T32 SmileBay |
| Location | Bangsar |
| Type | Healthcare |
| Size | 3600 sqft |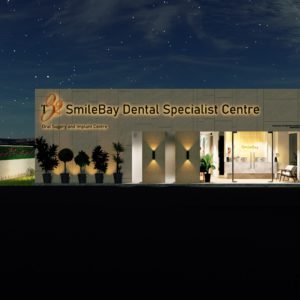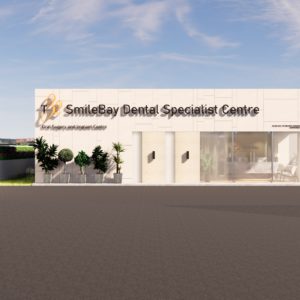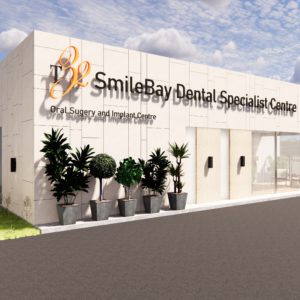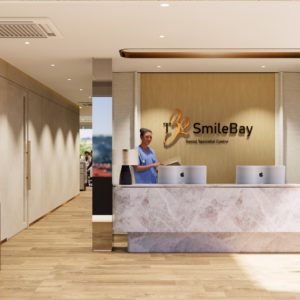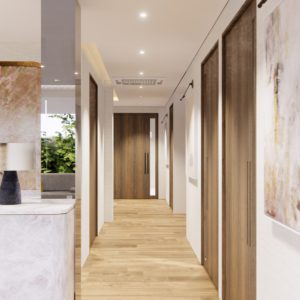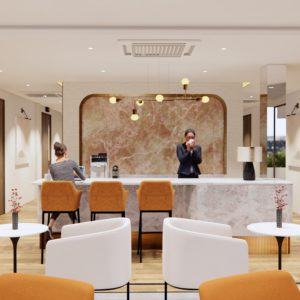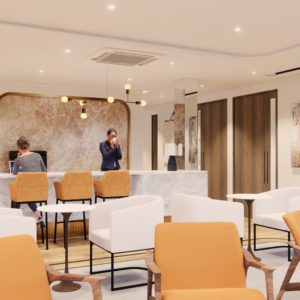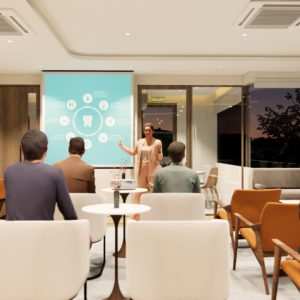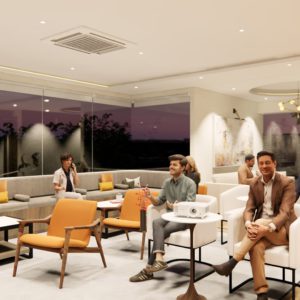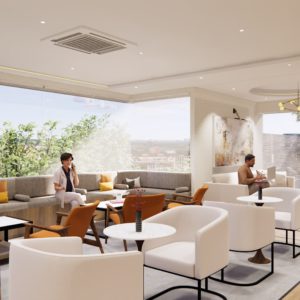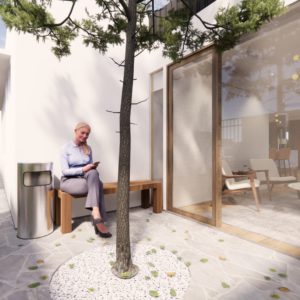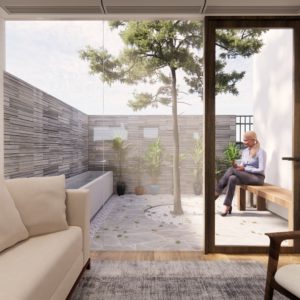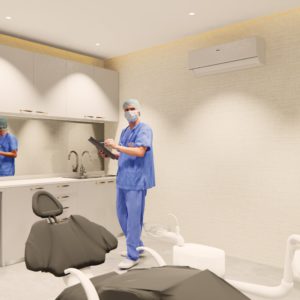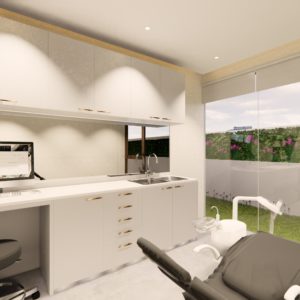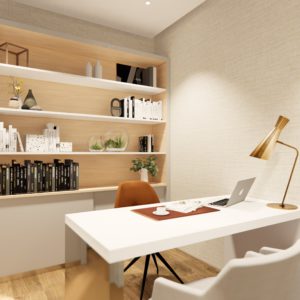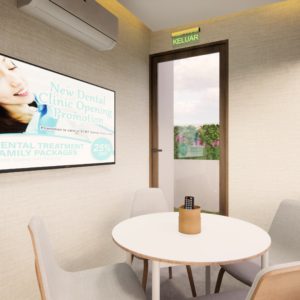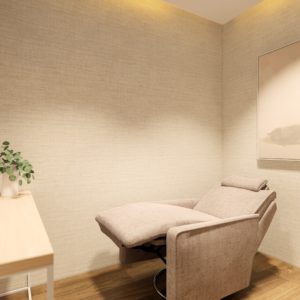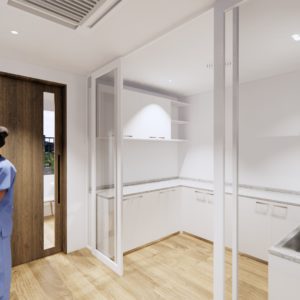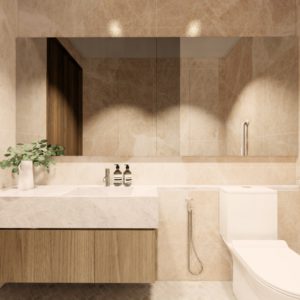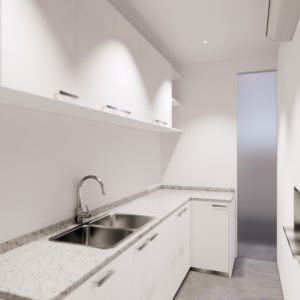 | | |
| --- | --- |
| Project | Healife |
| Location | Menara Olympia, KL |
| Type | Healthcare |
| Size | 3500 sqft |
The Challenge:
The project occupies a site that came with pre-existing colonial elements that the client wanted to retain. How do we integrate dated elements into a new clinic and office?
The Ground Up Solution:
We introduced decor and furniture that reflected the surrounding which was modern and classic at the same time. The timber surfaces were all varnished in the same deep brown tone to provide visual consistency. Daylight is vital for the healing process and hence it was a key component in the design, so we left the full glass panels that ran across the lot untouched to let light in all day.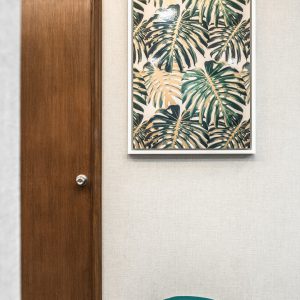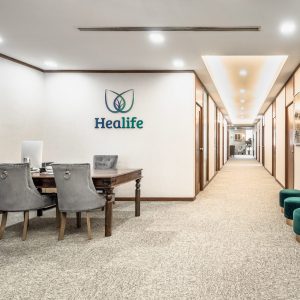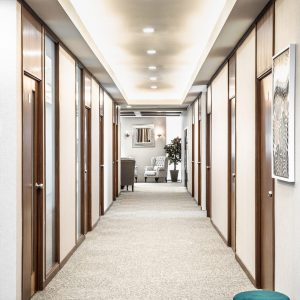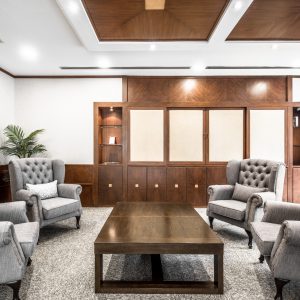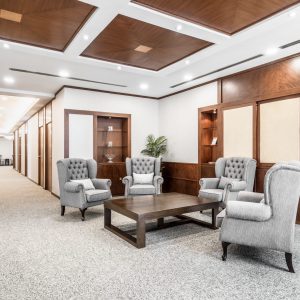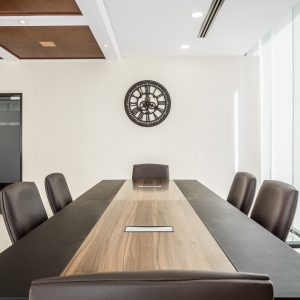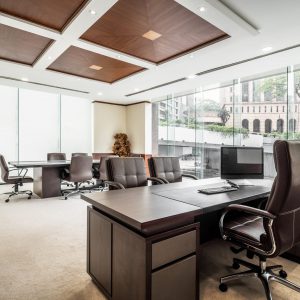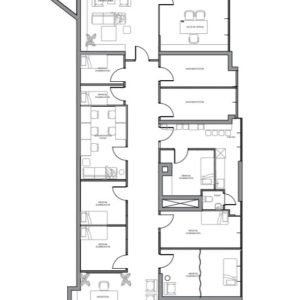 | | |
| --- | --- |
| Project | Smile and Co |
| Location | Republik Damansara Heights |
| Type | Healthcare |
| Size | 2800 sqft |
The challenge:
Smile & Co. is an upscale dental clinic that aims to make every visit a special experience for their patients. How do we challenge the conventional dental clinic's look & feel?
The Ground Up solution: 
We wanted to redefine the notion of healthcare design and brought forth a sense of luxury and wonder that greets customers from the minute they arrive. Curved black steel elements, inspired by the profile of a healthy tooth, adorned the main entryway and doors that lent a sense of sophistication and grandeur.
Any feeling of dread would dissipate the minute one steps into what looks like a boutique hotel lobby, with its decorative ceiling, marble flooring, and sleek reception counter. Customers would wait by the lounge inspired by a neoclassic reading room or they could wander the hallways decorated with art, or freshen up at a spa-Esque sink corner.
We intended for all dental surgery rooms to be bathed in sunlight and be accompanied by views of the surrounding nature and plenty of fresh air – a far cry from the conventional dentists we are used to. Overall we wanted to create a calming setting by introducing warm decorative lighting, playful displays of the dentist's personal art pieces and curved elements to soften the space as seen in the joinery and steelworks.
Further steps were taken to ensure the surgery room designs complement the specialized equipment and technical requirements, all while flawlessly complying with the regulations of the Ministry of Health! We're proud to proclaim that this will be a dental visit you would truly look forward to.