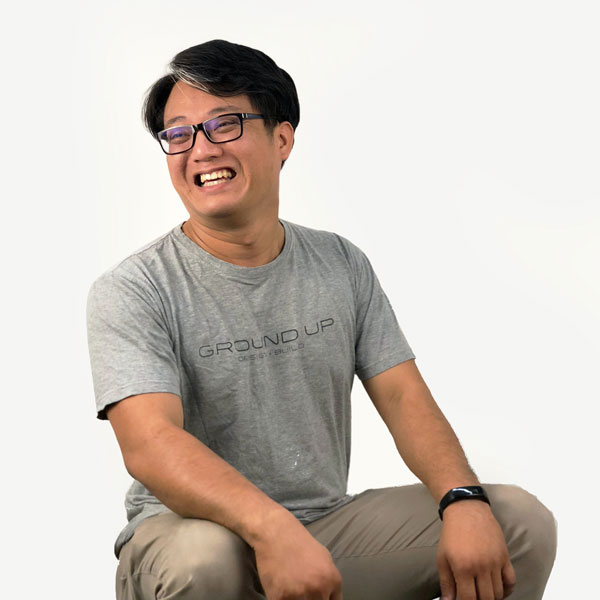 Shawn Leong
Co-founder, Site Management
Who is he?
Shawn obtained his Bachelor of Quantity Surveying from the University of Tunku Abdul Rahman, the knowledge he put into good use during his 10-year tenure as a Quantity Surveyor & Project Manager with a construction firm where he played pivotal roles in costing and project management.
His role in Ground Up
If an issue pops up at the site, Shawn will be there to deal with it armed with a solution and a smile.
Did you know…
Shawn is a fan of opera music and enjoys bringing his nephews and nieces to malls & theme parks.