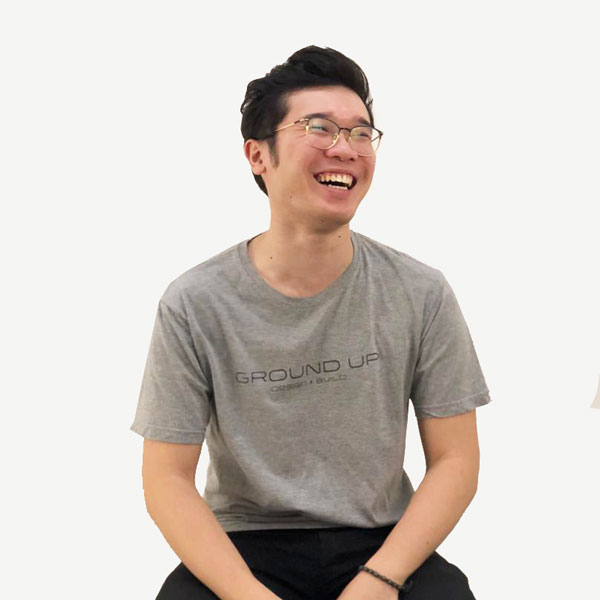 RJ WONG
Project Manager
Who is he?
After graduating with a Bachelor of Science in Architecture from Taylor's University, RJ was then attached to Konzepte for 3 years as a Design Architect before pledging his allegiance to Ground Up.
His role in Ground Up
RJ's serious demeanor at work well defines his keen sense for detail. Fiercely independent, he lives for ironing out all the little details that go on behind the scenes of each successful project.
Did you know…
RJ is good with lenses as well as drumsticks. Between his passion for photography and giving drum lessons on weekends, he also enjoys hunting for furniture; from antique to one-of-a-kind pieces, you name it.