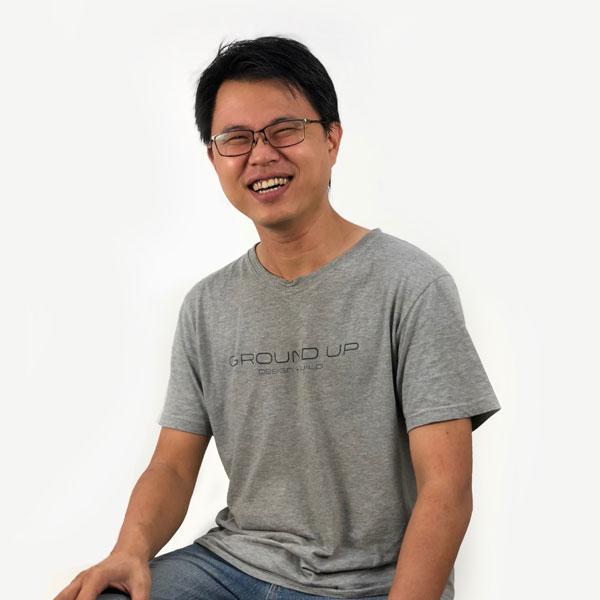 Kelvin Leong
Site Manager
Who is he?
Kelvin graduated with a Bachelor of Construction Management from the University of Tunku Abdul Rahman and is armed with over 10 years of experience working as a construction site supervisor.
His role in Ground Up
As our Site Manager, Kelvin tirelessly manages our sites and also works closely with our designers to ensure builds are carried out in accordance to plan, and in a timely manner too.
Did you know…
Though Kelvin has a serious demeanor and takes work (very, VERY) seriously, he is also a free spirit who enjoys being behind the wheel on long drives