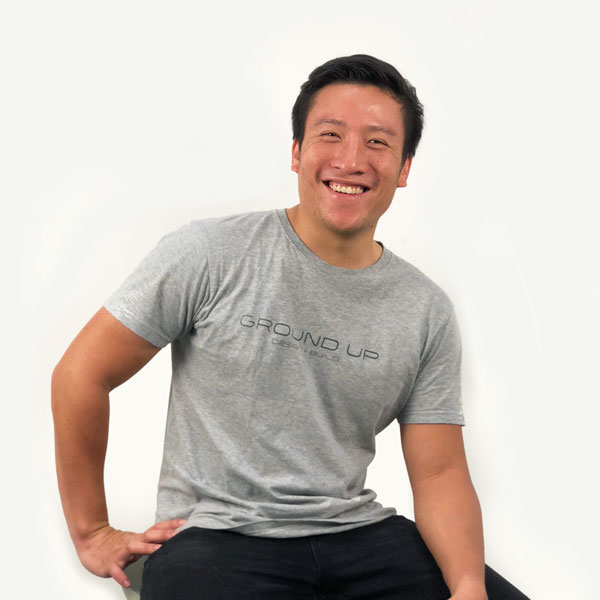 Keng Heng
Co-founder, Business development & Project Management
Who is he?
Keng Heng completed his degree in Civil & Structural Engineering at the Royal Melbourne Institute of Technology and practiced structural engineering for 4 years where he worked on urban development & housing projects. His next foray was into construction where he managed housing developments and sales galleries.
His role in Ground Up
As the company's resident strategist and office ninja, he adapts to tricky situations and combats them with his craft. With his engineering background, he turns the designer's imagination into your reality.
Did you know…
He is an all-around cool guy to have beers with. He has a love for food hunting and practices an active lifestyle to keep those calories at bay.